Dear Build a School in Africa supporters,
In 2002, Kyla McKenna, a senior at the Bromfield School in Harvard, Massachusetts, founded Build a School in Africa as her senior Humanities project, and asked me to mentor her efforts. Our goal was to raise enough money to help build one school in Mali, West Africa. We raised almost $10,000 the first year of the program, with other students taking over in succeeding years. We built our first school in 2005, and just kept going! We are now proud to announce that our 23rd school, a three room primary school in Zandiela, is almost finished, and we are planning to break ground for the 24th school in Zangabougou, funded largely by Lincoln- Sudbury High School's "Schools for Africa" club, in January 2020.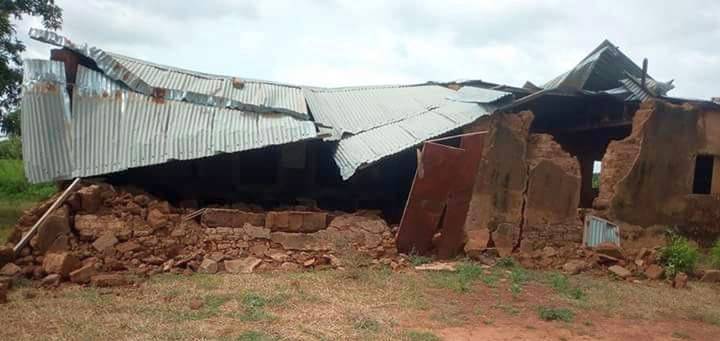 In January of 2019, we started off the year by building two new classrooms in Tabacoro, financed primarily by a California tech company, to replace two mud brick classrooms that collapsed during heavy rains in August of 2018. Students there now have two sturdy concrete block classrooms, a substantial improvement over the dark and disintegrating mud brick rooms that fell apart.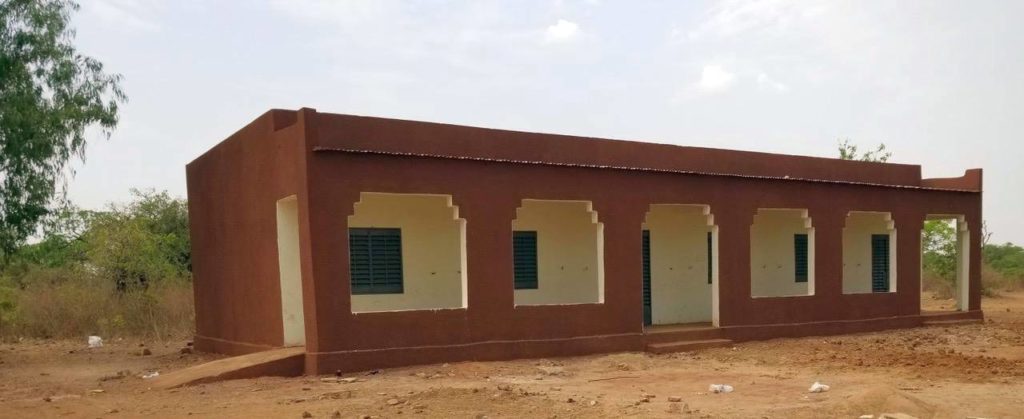 Our benefit trail ride this August was very successful; forty-three riders followed a marked trail through conservation land and private trails, with a choice of 7 or 14 miles, followed by a home-cooked African buffet dinner. Co-sponsored by the Littleton Horse Owners Association, a large portion of the profits were donated to Build a School in Africa.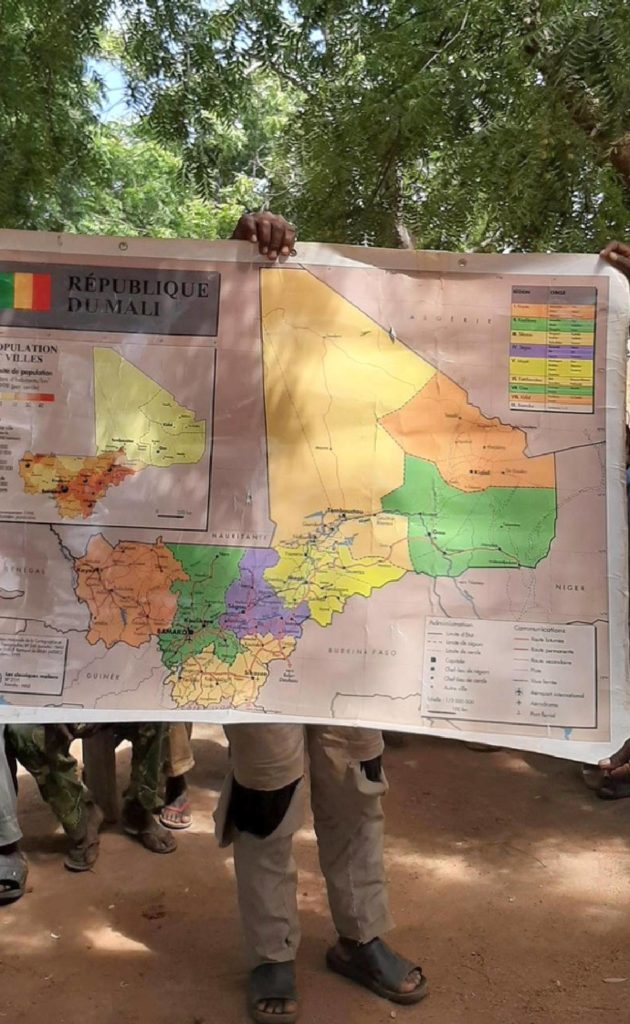 I did not go to Mali this year–I had long-delayed home improvement projects to deal with. But in October, in the capable hands of our Malian partners, Abou Coulibaly and Mamadou Traore, we started construction on a new primary school in Zandiela, financed by the same generous family that built classrooms in Kodialanida (2017) and Danzana (2018). The new school will have solar lights in one of the classrooms, plus much-needed school supplies. Maps and globes are standard in American classrooms, but sadly lacking in many Malian schools.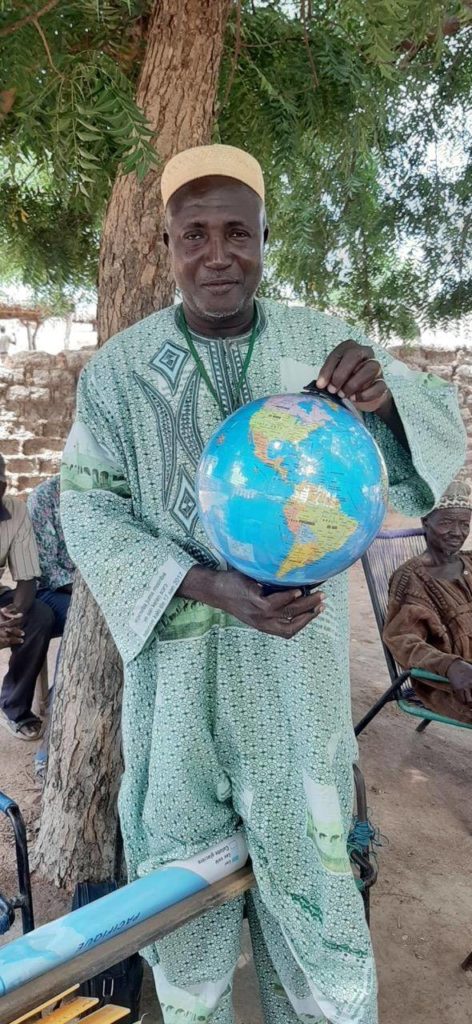 We have several more communities on our waiting list: Fantala and Ifola rural villages, and Mancourani B, in a more urban setting in Sikasso. We're not likely to run out of communities in need of schools any time soon…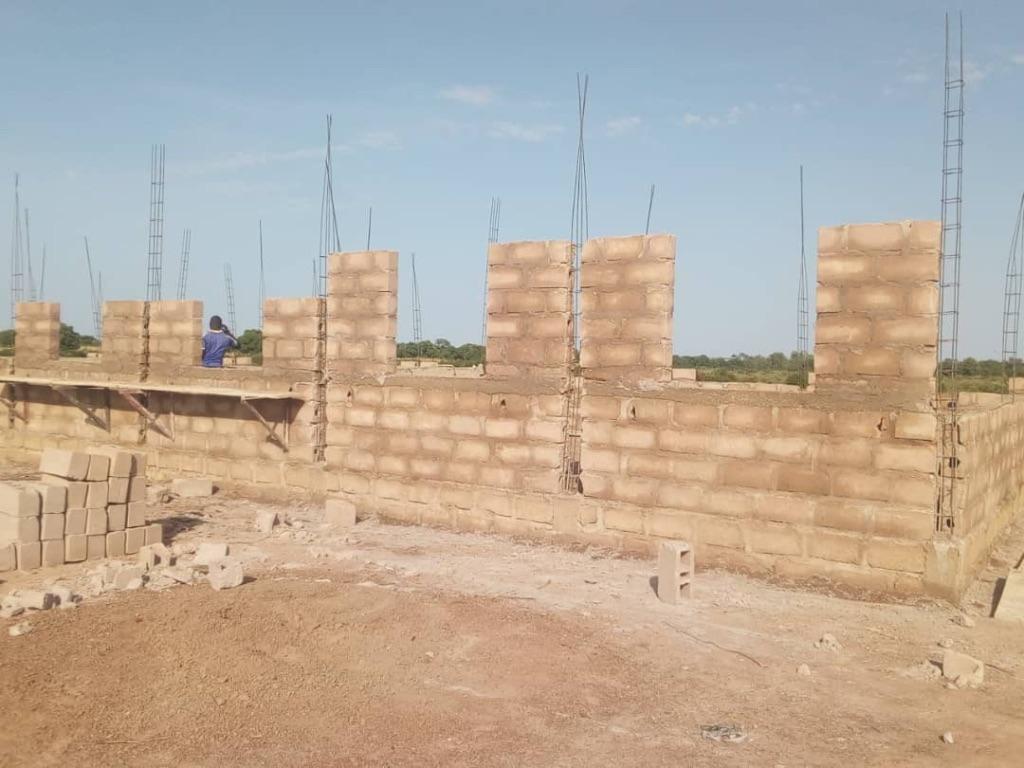 Many thanks and very best wishes to all our supporters for the holidays and the New Year!
Judy Lorimer, Mamadou Traore, Abou Coulibaly, and Matthew Heberger