It is with deep sadness that we share the news that Build a School in Africa Director Judy Lorimer passed away in June.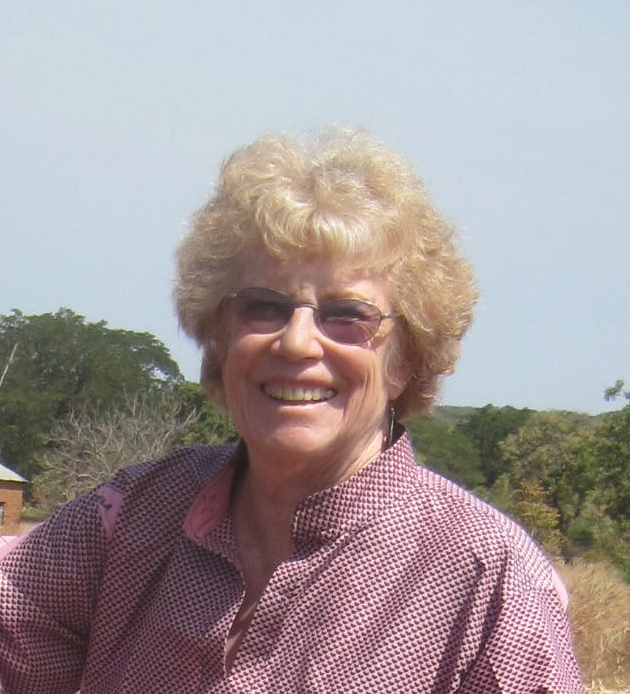 Judy was a dear friend and we will miss her tremendously. Judy was with Build a School in Africa since its earliest days, first as a mentor to high school students raising money for charity in 2002, then making the organization "official," and serving as director for over 20 years. Judy visited Mali many times over the years, and, as a former teacher herself, loved visiting the villages and meeting the teachers and schoolchildren. You can read Judy's obituary at legacy.com.
Here is a touching remembrance from a friend and fellow African dancer, reprinted with permission: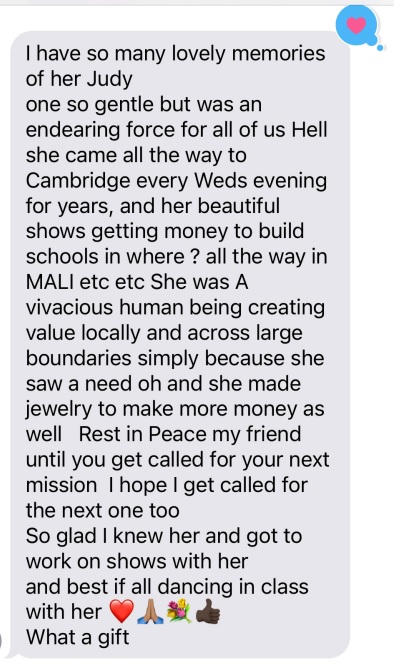 The organization's Board met on July 15, 2023, and asked Matthew Heberger, volunteer and long-time webmaster, to serve as acting director. Our priority is to finish building the school that is under construction in Diassidian, Mali, and to ensure that all funds the organization has received are used for their intended purpose — building schools in deserving communities in West Africa. If you have any questions or concerns, please be in touch at matt@buildaschoolinafrica.org.