Horseback riders in the New England area have been helping raise funds for the project  for several years, bringing their horses to the "Build a School in Africa" Benefit Trail Ride,  co-sponsored by the Littleton Horse Owners Association.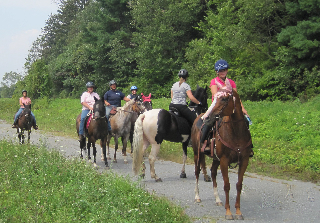 The ride is held in Groton, Mass. during the summer, usually late August.  The ride starts at  Willowbrook Farm; riders follow a marked trail through beautiful town and state conservation lands, choosing  a route of approximately 12 or 18 miles, much of which follows the scenic Nashua River.
There is an on-trail snack stop with water for the horses, and after the ride, participants enjoy a home-cooked African buffet dinner of dishes from several countries. The ride is affiliated with New England Horse and Trail, with members receiving mileage credit for themselves and their horses.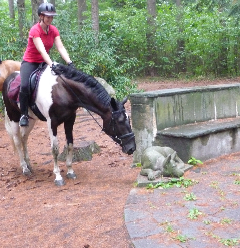 For information about this year's ride, check the NEHT website or contact Judy Lorimer.